Jeremy Clyde of Chad & Jeremy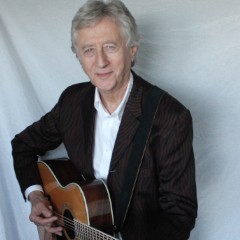 Jeremy Clyde is one half of Chad & Jeremy, who burst onto the American musical scene in 1964 during the first wave of the British Invasion. They quickly notched a series of big hits, such as "Yesterday's Gone", "Willow Weep For Me", "Before And After", "Distant Shores" and of course their iconic "A Summer Song".
Hollywood soon found out that not only did they have long hair and British accents, but they could also act. Chad & Jeremy were cast in episodes of "The Patty Duke Show", "The Dick Van Dyke Show" and "My Three Sons" before having their voices stolen by The Catwoman in two episodes of "Batman". Voices restored, C&J went their separate ways at the end of the 1960s with Jeremy resuming his acting career.
Over the years C&J reunited several times before Chad Stuart retired in 2016, and sadly passed away in 2020. Jeremy continues to act and to perform both in solo shows and alongside one-half of friendly rivals Peter & Gordon in a series of Peter Asher & Jeremy Clyde concerts.