The Lovin' Spoonful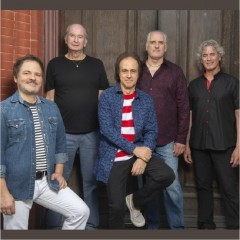 The Lovin' Spoonful were often referred to as the American Beatles, challenging the British Invasion with an astonishing and unrivaled string of hits, placing their first 7 singles on Billboard's Top-10 chart!
Revisit the spirit of the '60s and enjoy the good-time music of the era's premier hitmakers, The Lovin' Spoonful.
Folk-rock, pop, jug band and blues music all rolled into one cheery, melodic ride-driven and hard driving show.
Do You Believe In Magic? | Summer In The City
Daydream (What A Day For A Daydream)
Did You Ever Have To Make Up Your Mind?
Nashville Cats | You Didn't Have To Be So Nice | Six O'clock
Rain On The Roof | She's Still A Mystery (To Me)
Darlin' Be Home Soon | Younger Girl | Coconut Grove
Didn't Want To Have To Do It | Lovin' You | Jug Band Music