Strange Days A Tribute to The Doors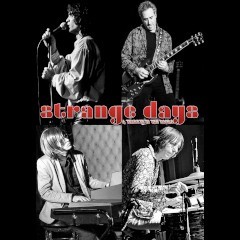 Strange Days is a worldwide touring Doors concert experience. Formed and based in Los Angeles, California, Strange Days captures the magic...the mystery....and the madness of The Doors in their prime. The result is truly a one-of-a-kind show that has thrilled audiences around the world.
Strange Days has also had the honor of having Doors guitarist Robby Krieger join them onstage numerous times. Rarely, if ever, do tribute artists get to play with the actual legends to which they pay homage.
Come see why audiences all over are saying, "The Lizard King Lives!"