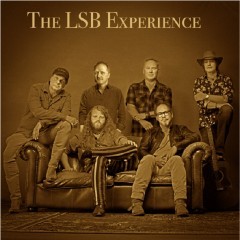 The LSB Experience from the Netherlands, is a band, particularly known for their tight harmony vocals.
In 2023 the band plays for the 4th time at the Star Vista Live 70s Rock and Romance Cruise and the Flower Power Cruise.
They are extremely exited to be back again and to perform for the wonderfull crowd and to work with the fantastic star vista crew on this beautiful ship!
Since 2012 the LSB Experience released four albums:
"Flashbacks": a semi-acoustic tribute to the great classic west coast singer-songwriters.
"The Experience": an all originals-album, recorded in Cincinnati (2014).
"The Story of the troubadour": dedicated to songs of artists who started their career in the famous Troubadour Club, in Los Angeles.
"Beatles and Beyond": an album with songs from the Beatles and bands influenced by the Beatles. Currently The LSB Experience are touring the Dutch theater circuit with "Beatles & Beyond", the follow up theater show of "The Story Of The Troubadour."
The LSB Experience started touring in the US almost 11 years ago after they were invited, for the first time in 2012, to the world's biggest Beatles/Sixties festival "Abbey Road on the River".
We strive for the shows to be versatile in dynamics. From the intimate (semi) acoustic sounds of Crosby, Stills, Nash & Young, The Beatles, Cat Stevens, Simon & Garfunkel and Bob Dylan, to hit songs of the more electrified British Invasion and sixties-pop bands; Motown and Stax favorites; Flower Power psychedelics and late sixties classic rock (e.g. The Kinks; The Byrds; The Monkees; Otis Redding; The Four Tops; Scott McKenzie; Procal Harem; Cream and Jimi Hendrix). LSB has got it all covered!
The LSB Experience is looking forward to seeing you all for a week of fun, music, dancing and connecting.
The LSB Experience
Hans Sligter : guitar and vocals.
Sjoerd van den Broek : guitar and vocals.
Jan Niewold : guitar and vocals.
Rob Hendriks : bas and vocals.
Peter Deiman : drums and vocals.
Andy Nijmeijer : keyboards