A Letter from the Executive Producer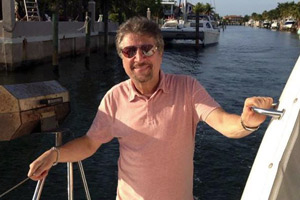 It's the most wonderful time of the year! We are in the midst of the holiday season and here at StarVista LIVE we are feeling especially grateful. In November we celebrated our 10th anniversary of the Malt Shop Memories Cruise and had a fabulous time reminiscing on 10 years of incredible memories with great friends and music. Now we are looking ahead to our 2020 cruise season and are especially excited to celebrate 5 years of the Flower Power Cruise! We have not taken your support for granted and would like to thank you for joining us in creating this unique experience. We're extremely fortunate to have you, our valued guests, helping us keep the spirit of the '60s alive.
With only a few months until we set sail, we're hard at work in finalizing our 2020 programming. We're developing the specifics of the daily itineraries and coordinating with the artists to schedule interviews and the celebrity interactive events that StarVista LIVE is known for. Our schedule will be shared with you at the end of February. Soon we will finalize our theme nights and costume parties so you can prepare your grooviest outfits in advance. On top of all that, we are hard at work planning for our 2021 cruise season and have a few surprises up our sleeves that we think you hippies will be hip to.
From all of us on the team, have a blessed holiday and all the best to you and yours as we welcome in the New Year.
Peace,
Alan Rubens, Executive Producer