Lowest Rates Available Plus a $100 Onboard Credit During the 2019 Presale!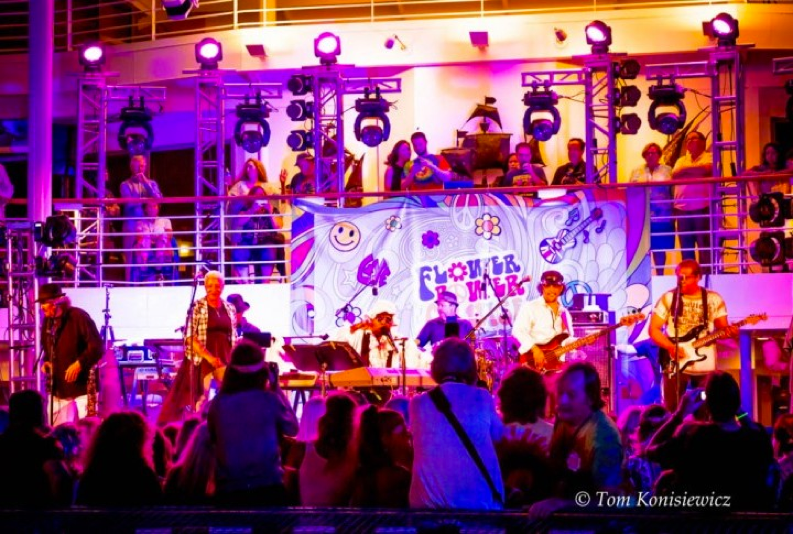 We're spreading the love with our loyal fans that share a passion for the music of the love generation. It's you, our fans, that make the Flower Power Cruise so special. To keep that magic alive, we are offering you the exclusive opportunity to reserve a spot on the 2019 Flower Power Cruise before booking opens to the general public.
Come celebrate the music, culture and Flower Power spirit with The Beach Boys, Tommy James & The Shondells (special appearance 4/3), Jefferson Starship, The Lovin' Spoonful, The Yardbirds, Gary Puckett and the Union Gap, Big Brother & The Holding Company, Chuck Negron formerly of Three Dog Night, The Ides of March featuring Jim Peterik, Melanie, The Box Tops, The Revolvers and many more!
With over 50 incredible LIVE performances by these artists and over 25 celebrity interactive events including artist Q&As, panel discussions, wine tasting, game shows, and many more surprises we have in store, you won't want to miss our 2019 sailing.
Please see below on how to take advantage of our special presale offering the lowest rates available plus a $100 onboard credit to use while on board:
For our 2018 guests:
You may book your same cabin and occupancy with the ability to change your dining time. You were emailed your unique personal identifier link on January 18th and again on February 6th.
The link will be active until 11:59pm EST on Tuesday, February 20th.
For our loyal fans and previous guests:
If you weren't able to join us this year, we have an exclusive offer for the 2019 Flower Power Cruise. By booking online during the 24-hour presale event you have the opportunity to secure your spot for 2019 before booking opens to the public. You will also receive the lowest rates available plus a $100 credit to spend onboard.
By taking advantage of this special offer you're able to select from the best cabins available and get to relive the '60s with the music that made this era so special.
Register today!
To Register for the Exclusive Presale Window:
Register for the Flower Power Cruise 2019 Presale by clicking the button below to log-in or create a new account on our StarVista LIVE registration page. (Please note: you are not making an actual booking at this time, you are simply registering to have the ability to make a booking during the presale window).
If you have made a reservation online with a StarVista LIVE cruise in the past but don't remember your username or password, just click the "forgot username or password" link and your information will be emailed to you.
After completing the registration, you will receive a confirmation email that you have successfully registered for the presale event.
On Monday, March 5th, you will receive an email from us that will include your Unique Token Code link.
On Wednesday, March 7th, click your unique link to book online during the exclusive presale window! When you make your reservation you will receive the lowest rate available plus the $100 onboard credit.
Important Dates to Remember:
Today through Tuesday, February 20th: Log-in or create an account with StarVista LIVE to register for the presale, you will immediately receive a confirmation email if you have successfully registered
Tuesday, February 20th : Registration ends at 11:59pm EST
Monday, March 5th: You will receive your personal Unique Token Code link via email
Wednesday, March 7th: Beginning at 9am EST, log into your StarVista LIVE account and BOOK the 2019 Flower Power Cruise!
Thursday, March 8th: Booking Opens to the public
Your registration will include the ability to make a reservation for you and companions in your cabin. Each person in the cabin does not need to register separately. However, other friends and family members that wish to book their own cabin will need to register separately so spread the word so others don't miss out!
We can't wait to see you on the Flower Power Cruise 2019 - The Grooviest Trip at Sea!