A Special Invitation from Felix Cavaliere!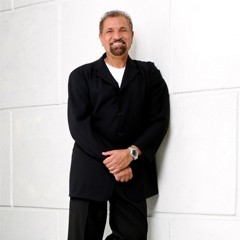 For legendary singer songwriter, FELIX CAVALIERE, making people feel good is primary to his illustrious 50-year career that includes the Rock & Roll Hall of Fame, Songwriter Hall of Fame, Vocal Group Hall of Fame and Grammy Hall of Fame. Few artists can claim they defined a generation; FELIX CAVALIERE continues to remind us to keep listening for the world's beauty.
Join Felix Cavaliere on the Grooviest Trip at Sea! Fans will enjoy over 50 LIVE performances by Felix Cavaliere's Rascals, Herman's Hermits starring Peter Noone, The Hollies, The Turtles featuring Flo & Eddie, The Guess Who, The Grass Roots, The Association, The Family Stone, Canned Heat, The Buckinghams, The Cowsills, Mitch Ryder & The Detroit Wheels, 50 Summers of Love starring Micky Dolenz of The Monkees, Mark Lindsay former lead singer of Paul Revere & The Raiders and The Fab Four the ultimate tribute and many more!
Enjoy this special package, just for Felix Cavaliere Fans:
Special private rate when you use promo code FELIXFAN.
Private meet and greet hosted by Felix Cavaliere and a special item of merchandise!
Book online or by calling our reservationists at (844) 700-3569 Mon.-Fri. 9am to 7pm EST / Sat. 10am to 3pm EST.
Category
Description
FELIXFAN rate
per person
New Guest Rate
Savings per person
PS
Penthouse Suite w/ Veranda
$8,899
$9,099
$200
RS
Royal Suite w/ Veranda
$5,099
$5,299
$200
CS
Celebrity Suite w/ Veranda
$4,249
$4,449
$200
S1, S2
Sky Suite w/ Veranda
$3,699
$3,899
$200
A1, A2
AquaClass w/Veranda
$2,999
$3,199
$200
C1, C2, C3
Celebrity Concierge Class w/ Veranda
$2,649
$2,849
$200
2A, 2B, 2C
Deluxe Ocean View w/ Veranda
$2,499
$2,699
$200
4, 5, 6, 7, 8
Ocean View Stateroom
$2,299
$2,449
$150
9, 10
Interior Stateroom
$1,849
$1,999
$150
12
Interior Stateroom
$1,699
$1,799
$100
11
Interior Stateroom (Singles)
$2,849
$2,999
$150
These prices are "cruise only" in U. S. Dollars (USD) and are quoted per person based upon double occupancy, except for "Singles", and do not include port charges, airfare, ground transportation, onboard purchases, purchased drinks onboard or excursions. It does include all meals, shows and onboard events produced by StarVista LIVE.
Third and fourth passengers do not receive any discounts. The cost for 3rd and 4th passengers in a stateroom range between $800 and $1,500 per person plus all applicable taxes and fees regardless of promo code but do qualify for a meet and greet or merchandise if applicable.
To inquire about our "Military Rate" please call the office at 844-700-3569 (FLOWER). To qualify for Military Rate, you must be provide a DD-214 or a military ID.
Use promo code: FELIXFAN
Book online or by calling our reservationists at 844-700-3569 Mon.-Fri. 9am to 7pm EST / Sat. 10am to 3pm EST.