A Letter from the Executive Producer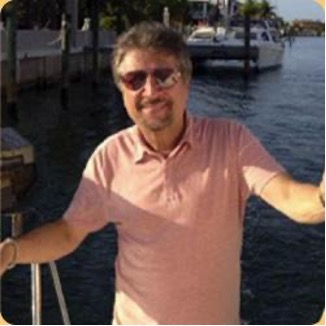 Happy Summer Flower Power family,
It's been three months since our 2023 Flower Power Cruise and I've been missing all of you and all the excitement of the week we shared together. It happens to me every summer even though this is such a great time of the year; the days are longer and brighter, which brings back sweet memories of music festivals, concerts, sun-kissed days outdoors with friends, and of course some of the best music ever made. What could be better than rolling down the windows and listening to "Groovin'", "A Beautiful Morning", "Hot Fun in the Summertime", and many other hits from the '60s? The Rascals truly capture the essence of summer in many of their songs and we're delighted Felix Cavaliere of The Rascals talked to us for this edition of the Bell Bottom Bulletin. Give his interview a read and see how much he's looking forward to reuniting with his artist pals, Flower Power Cruise guests, and what makes the cruise so special.
Those of you who have sailed with us in the past know that we're always working behind the scenes to make each cruise better than the last. We're excited to announce that we've added even more stellar acts to our 2024 lineup including Gary Puckett & The Union Gap, Danny Seraphine co-founder of Chicago featuring Jeff Coffey, The Lovin' Spoonful, The Yardbirds, 1910 Fruitgum Company, The Kinks Experience, and Darren Dowler former vocalist of Paul Revere and The Raiders. And of course, this cruise wouldn't be the same without fan-favorites The Jukebox Beatles, The Newbees, The LSB Experience, Hal Bruce, Tribute Artists Tim Stamper and George Trullinger, Bad Ass Brass and Music Host Joe Johnson. We're also in the process of planning fun onboard activities and special events so we can relive the days of peace, love, and harmony when we're together again in March.
To keep the groovy vibes alive this season and all year, check out our Flower Power Cruise 2024 playlist; roll down your windows and enjoy cruisin' with us.
Alan Rubens, Executive Producer