Shopping & Other Services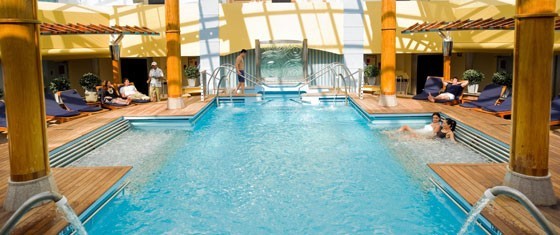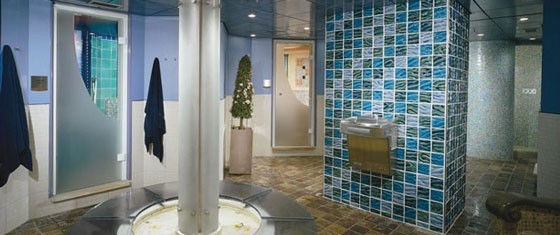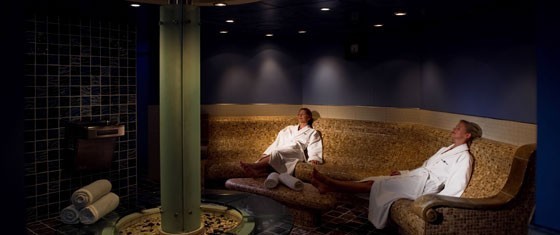 Art Gallery: Refined culture at sea is what you will experience in our inspiring and thought-provoking Art Gallery on board. Stop in on your way to dinner and it just might spark an enriching table conversation; swing by after dinner and have a touch of sophistication for dessert. You may even find yourself buying an irresistible one-of-a-kind souvenir to bring back from your trip.
Canyon Ranch Spa: Relax and rejuvenate in our serene spa at sea. Experience the unique services of Canyon Ranch in a breathtaking setting--aboard Celebrity's modern luxury Infinity. Enhance your vacation with a complete wellness and lifestyle program that increases resilience, restores serenity, and helps you feel rejuvenated.
Celebrity iLounge: Keep in touch 24 hours a day in the Celebrity iLounge, our one-of-a-kind hip Internet Lounge that is the first Apple® Specialist at Sea. Celebrity iLounge also offers various iLearn classes to help you master the latest photography, video and audio skills.
Library: Our handsome two-story library features books in many languages.
Michael's Club: A premium, private lounge for those in Penthouse, Signature, Royal, and Celebrity Suites, as well as for Captain's Club Zenith members. This luxurious club features a large-screen TV, reading areas stocked with magazines, newspapers, and books, plus a premium continental breakfast. Complimentary drinks are available as well as services from the Michael's Club Concierge.
Rooftop Terrace with theater: Celebrity Infinity will exude freshness at the highest levels—literally. We created a chic new Rooftop Terrace, soundscape, and movie screen. The inviting scene will welcome you with cozy furnishings and artistic elements. It's the trendiest hotspot at sea.
The Emporium: The Emporium is a shopping experience at sea. Here you will find well-known name brands, one-of-a-kind collectibles and a range of upscale personal accessories selected to please the most discriminating tastes.
Grand Foyer: Our stunning foyer greets you with a spectacular onyx staircase, marble floors and the first panoramic ocean-view glass elevators at sea.
Persian Garden: Accompanied by the calming strains of new age music, enjoy the warmth of a relaxing steam or treat your skin to the solitude found in a private sauna.
The Outdoor Pool: Spend the day by the pool. Relax with a book, or have a bite at the grill. Enjoy sounds of the 60s from your favorite bands and and dance your heart away on the dance floor. For a refresher, take a dip in the pool or rejuvenate in the whirlpool.
Solarium Indoor Pool: Let the serenity surround you at this indoor pool. The sound of waterfalls will transport you to a divine state of relaxation while you stretch out on thickly padded lounge chairs or melt away stress in the hot tub.
Fortunes Casinos: Celebrity's Fortunes Casino offers a sophisticated ambiance and a captivating, smoke free atmosphere. The casino rivals the biggest and best, with custom limits and better odds across a variety of games.

Fitness Center: Bring your workout routine along for your modern luxury cruise. Inifnity's fitness facilities feature a jogging track, sport court, and a full suite of state-of-the-art cardio, core, and weight training equipment for every fitness level. Get shipshape and enjoy beautiful ocean panoramas through the fitness center's floor-to-ceiling windows. Equipment includes treadmills, rowing machines, stair climbers, recumbent bikes, elliptical, cross trainers, and free weights. After your session, relax and rejuvenate in the sauna or Solarium pool.