Book Your Pre-Cruise Hotel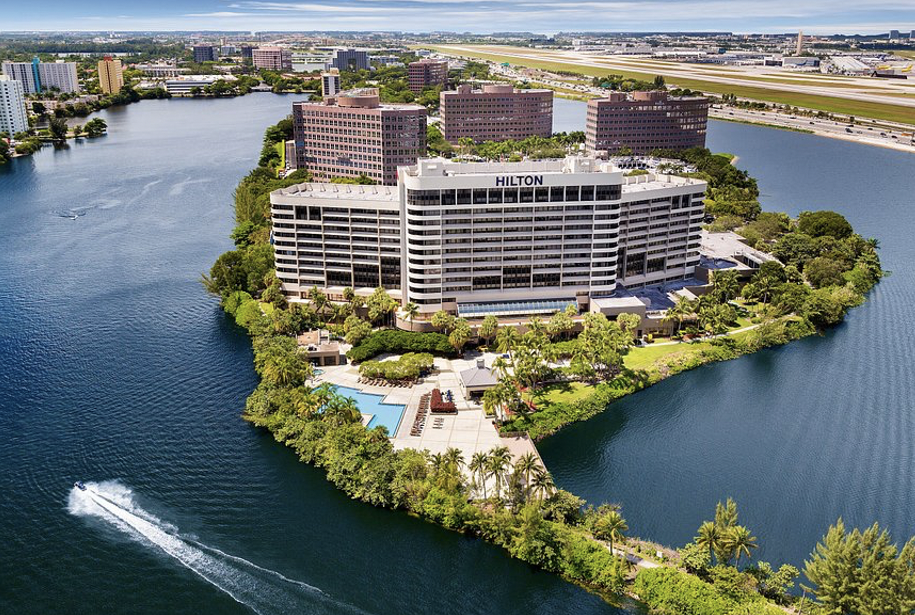 We're all looking forward to a vacation getaway, and especially to the next Flower Power Cruise! By planning out the details now, come March 2022 you can fully enjoy your vacation stress-free and in comfort. Take advantage of our pre-cruise hotel group rate and hotel transfer to enjoy a vacation before your vacation.
We have secured a limited number of rooms at a special rate at the Hilton Miami Airport Blue Lagoon. This hotel is surrounded by the serene waters of the Blue Lagoon and just minutes from Miami International Airport and the Port of Miami. Take a dip in the palm-fringed pool and unwind and prepare for your week of fun on the Flower Power Cruise!
We encourage you to book soon as we have reserved a limited number of rooms. Book online or call 305-262-1000 for reservation assistance, just make sure to mention that you're part of the 2022 Flower Power Cruise group.
Plus, for guests that have made a reservation at our designated pre-cruise hotel, we provide luggage service and motor coach transportation on the day of the cruise from the hotel right to the ship for just $19 per person.
Simply bring your luggage down to the lobby and transportation helpers will assist you in loading your luggage into our ground transportation and deliver to the terminal. That's it! Your luggage will be delivered to your stateroom on the ship. If interested in this service, simply log in to your StarVista Live account and select Hotel Transfer to Cruise Pier.