It was the dawn of a new age - filled with long hair, bell-bottoms, tie dye T-shirts, new music, and new attitudes… Time Life Presents, the '60s!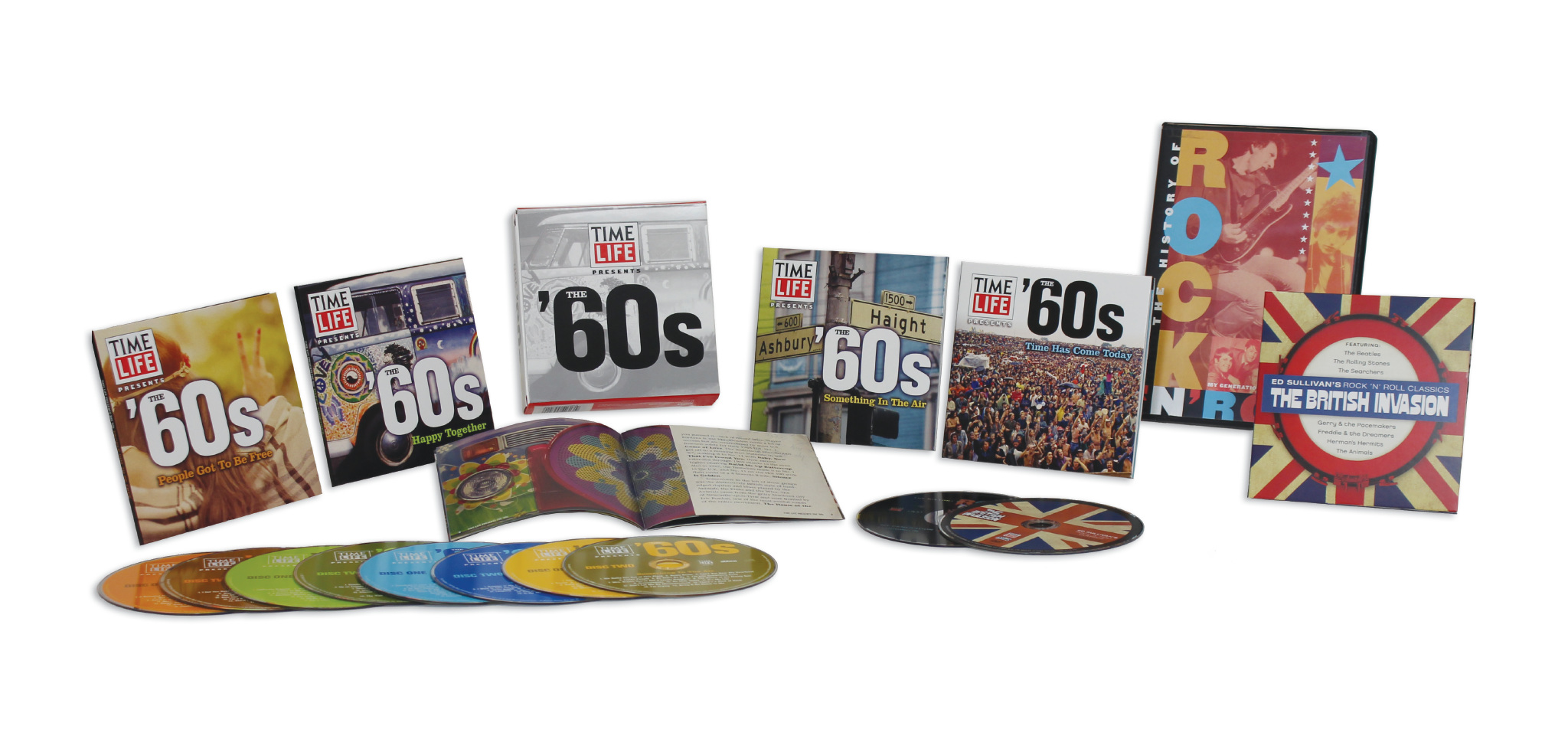 The '60s was a time of social, political, and cultural change in America, and music provided a constant soundtrack to change. Artists like The Byrds, Bob Dylan, Peter, Paul and Mary, The Yardbirds, The Animals, The Mamas and the Papas, Cream, Spencer Davis Group, The Rascals, and Jefferson Airplane gave us music that has lasted through our lifetimes. Now, for the first time, Time Life has compiled the definitive soundtrack to those turbulent times.
This '60s music collection includes 8 Time Life Presents the '60s CDs! You have the peace songs, psychedelic songs, happy songs, love songs and the true classics that were very much a part of all our lives. Plus you'll receive 2 FREE DVDs featuring the best of the British invasion artists performing live on the historic Ed Sullivan Show, including The Rolling Stones, Herman's Hermits, Freddy and The Dreamers, Gerry and The Pacemakers, The Animals, and The Beatles! And you'll receive the History of Rock 'n' Roll DVD, which features over 20 songs and recounts how rock music reinvented itself in the mid '60s and the rise and fall of rock's '60s counterculture.
Click here for details