Take the Flower Power Cruise Trivia Challenge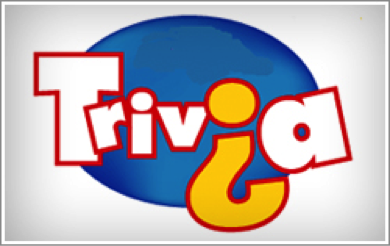 We're thrilled that these amazing performers will be joining us in 2019 on the Flower Power Cruise. See how well you know these performers by taking this trivia challenge. In addition to their LIVE shows, you'll get to know them even a little better during the panel discussions, Q&As, game shows and programming we have in store. Plus, you never know whom you'll run into around the pool or at breakfast while on board. We can't wait for you to join us!
Questions & Answers:
Brian Wilson wrote the lyrics for "Surfin' USA" but it is set to the music of what song?


"Surfin' USA" was the first ever release for the Beach Boys, when was it released?


One of the co-founders of the Beach Boys, Al Jardine, left the group in the early 60's, why?


Who wrote the song "Hanky Panky"?


What is the real name of Tommy James?


What inspired Tommy James & The Shondells for naming their 1968 hit "Mony Mony"?


What was the meaning of "jefferson airplane" in the 60's?


When did the group Jefferson Airplane form?


When did the name change from Jefferson Airplane to Jefferson Starship?


John Sebastion & Zal Yanovsky were the core members of The Lovin' Spoonful. They met each other at Cass Elliott's house when she had them over to watch what?


Zal Yanovsky, Denny Doherty & Cass Elliot were in a group called The Mugwamps. After Zal left the band, what group did they become?
Click here for answers.