The Newbees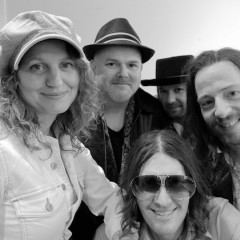 It's a Mad, mad world and The Newbees are madly in LOVE, with music (the music of The Beatles in particular), with snazzy fashion (where Piccadilly meets Haight-Ashbury) and with celebrating life.
The Newbees have a passion for vintage pop and rock-n-roll and have the ticket stubs and record collections to prove it. Whether it be The Beatles, Soul, Summer of Love or Classic Rock, they do it for the love of the greatest music of all time.
For over a decade, The Newbees have been delivering exuberant performances with exceptional musicianship, rich harmony, lush orchestrations, high energy and fearless positivity.