Hear How Flower Power Music Lives On!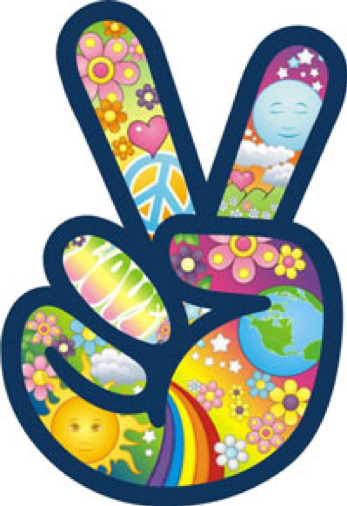 It's no coincidence that the songs from the Flower Power era are as powerful today as they were when they were first written. The lyrics, the melodies and the spirit were like nothing we'd ever seen before and new generations continue to fall in love with them time and time again. We took a look at some of the most iconic songs by our 2019 Flower Power Cruise artists and were surprised by the number of singers and bands who love them as much as we do - so much that they recorded the songs on their own!
With their instantly hummable melodies and timeless lyrics, it's no wonder that hundreds of artists have covered The Beach Boys songs. Taylor Swift sang "God Only Knows" in 2011 while Neil Diamond took on the classic in 1977. Willie Nelson reveled in "The Warmth of the Sun" in 1996, Sting joined Lulu on "Sail On, Sailor" in 2002 and let's not forget David Lee Roth's massive hit version of "California Girls." And did you know that Peggy Lipton (of "The Mod Squad" fame) once tried her hand at singing, picking "I Just Wasn't Made for These Times."
Perhaps the most famous cover of a song by Tommy James & The Shondells is Joan Jett's dark "Crimson and Clover," but it may surprise you to learn that Prince also recorded the song in 2009. Showing the incredible range of their songwriting, punk rocker Billy Idol scored a hit with "Mony Mony" while teen pop star Tiffany topped the charts with "I Think We're Alone Now."
Two R&B icons fell in love with "Set the Night to Music" - both Roberta Flack (with Maxi Priest) and Johnny Mathis lent their vocals to Jefferson Starship's song.
Superstars can't get enough of The Lovin' Spoonful. BB King, Johnny and June Carter Cash, Quincy Jones (featuring Valerie Simpson), Vince Gill (with Kermit the Frog!), Cher and John Mellencamp have recorded versions of their songs. And David Lee Roth must be one heck of a Flower Power fan: not only has he recorded a Beach Boys song but also The Lovin' Spoonful's "Coconut Grove."
Fleetwood Mac took on The Yardbirds' "For Your Love," Rush rocked to "Heart Full of Soul," David Bowie and Sweet both recorded "Shapes of Things" (David must have enjoyed it so much that he went on to record "I Wish You Would") and Aerosmith made "Think About It" their own.
The great Etta James sung her version of Big Brother & The Holding Company's "Ball and Chain" while Kesha sang "I Need a Woman to Love" just this year.
The Supremes and the Four Tops joined forces to make a superstar version of "Joy to the World." And "An Old Fashioned Love Song" must have instantly struck Paul Williams, Ray Conniff and Percy Faith; they all recorded their own versions of it within a year of the Three Dog Night original.
Chet Baker, American Idol star Bo Bice and rocker Joe Lynn Turner brought their very different sounds to "Vehicle" by The Ides of March.
As cool as these rock, R&B, country and punk cover versions are, we still love the originals and can't wait to hear them all on the Flower Power Cruise
next year!