It's Time to Start Packing!
We can guarantee that there will never be a dull moment on the 2017 Flower Power Cruise. We've planned so many activities that are sure to bring the groovy vibes and 60s spirit to life. We always love planning and participating in the theme nights and activities because of fans like you. You bring the excitement and the good vibrations onboard and it ends up being a far out week full of incredible music and events. In addition to all the LIVE performances, check out what we have in store for you this year: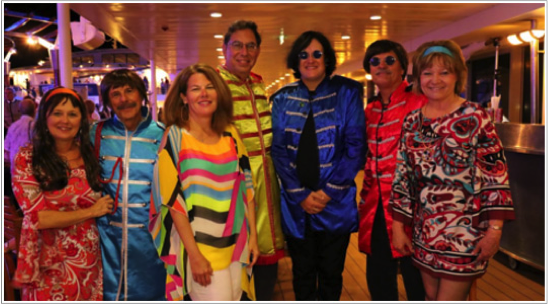 Get packing for these nightly themes:
Tuesday: Bell Bottom Ball – Take it back to those bell-bottomed days and wear your flares wide with pride!
Wednesday: British Invasion: Join us for a night of celebration in remembering one of the most iconic times of the '60s. Grab your British flags, mop tops and go-go boots because prizes will be awarded!
Thursday: Psychedelic '60s Dance Party: Tie-dye, peace signs, fringe…All retro outfits are encouraged!
We'll let our freak flag fly and remember how it was to be part of a generation that changed the way we felt, how we dressed and how we thought. In addition to the theme nights, we have many special events planned during the course of the cruise.
---
You'll also need to pack accordingly for the incredible shore excursions on this year's cruise. Get ready to soak up some much needed sun in the beautiful ports of Falmouth, Jamaica and George Town, Grand Cayman. Whether you feel like relaxing or getting adventurous, there are shore excursions planned for any mood. Check out a few of these exciting activities and make sure you book your spot before they sell out.
Falmouth, Jamaica
Bamboo Beach Club VIP Package | (5 hours 30 minutes)
Activity level: Moderate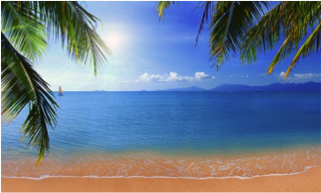 Gather the group and head to Bamboo Beach Club for three hours of breathtaking views, reggae beats, gourmet cuisine, refreshing beverages and pampering, VIP service. Relax on padded lounger chairs, sip champagne cocktails, beer and rum drinks, and watch as chefs grill lobster and fish served with special tapas and salads. Hostesses deliver everything to your chair while dancers, drummers and singers perform on the beach. Lunch and drinks are included— so is the WiFi. If you like, kayak and snorkel rentals are available should you want to explore beyond the shore.
George Town, Grand Cayman
Dolphin Swim and 7 Mile Beach | (3 hours 30 minutes)
Activity Level: Moderate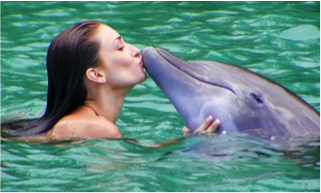 Treat yourself to a day exploring the best that Grand Cayman has to offer including a leisurely botanical walk, a swim with dolphins, and time to rest and play on a beautiful white-sand beach. First you'll have the opportunity to visit a touch tank, shop, and enjoy a peaceful lush tropical walk. Afterward, our team of photographers will capture your magical lagoon swim with dolphins. Then, drink, enjoy a meal, or relax on a beach chair at Seven Mile Beach.
Atlantis Submarine Expedition | (1 hour 30 minutes)
Activity Level: Mild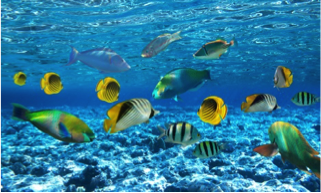 Explore the undersea world aboard the Atlantis XI Submarine. Feel the surface slip away as you descend to a depth of 100 feet in air-conditioned comfort. Outside your panoramic porthole, the ocean comes alive. Tropical fish feed in a frenzy thanks to the submarines automated food release system. See amazing sponge formations and colorful marine life appear from the blue, as you cruise through coral canyons on this one-of-a-kind aquatic adventure.
Don't forget to check in online so you can begin booking special excursions, beverage packages, dining reservations and other activities!