Catching up with Mark Lindsay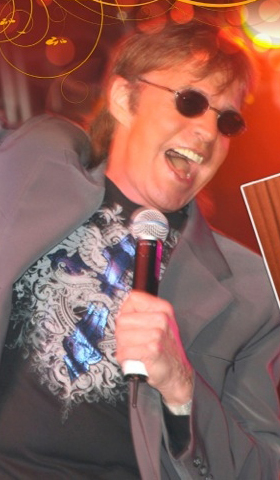 Get out the calculator. There were seventeen Paul Revere & the Raiders hits ("Kicks," "Just Like Me," "Hungry," "Good Thing," "Him or Me," etc.), another seven hits as the Raiders ("Indian Reservation," "Birds of a Feather" etc.), and then eight more as Mark Lindsay ("Arizona," "Silver Bird," etc). Now add to that, a country classic, "Freeborn Man," and a stint as the record label guy who found Gerry Rafferty's "Baker Street." That's the hit tally from Mark Lindsay's long career in music. And now, on the fiftieth anniversary of the Summer of Love, he takes a little time to share some stories and memories in advance of his second appearance on the Flower Power Cruise. He could write a book. Perhaps he will.
---
You grew up in Idaho. Where's home these days?
We have a little farm in Maine and a condo in Florida, so I guess you'd say home is up and down the east coast.
You've seen the business from both sides, both as an artist and as a record company guy. If you could go back in time, what would YOU the record label guy have told YOU the artist when you were starting out?
Get a good attorney, or, if you can't afford one, read every word in every sentence of the contract. And don't believe it when someone tells you they'll fix it later. It won't happen!
Was there a record or a television show or a stage show that made you think, "I want to do that! I want to be in music"?
I was already into music the first time I heard Elvis singing "Heartbreak Hotel," but when I heard "Heartbreak Hotel," I said, "That's it. That's what I want to be. That's exactly what I want to do." I was fourteen. I entered a talent show and did "Don't Be Cruel" as close to Elvis as I could. I had a real band with me … guitar, piano, bass, drums … but most of them were too shy to go on stage, so they played from behind the curtain. I won first prize. Next day in school, everyone congratulated me on how I'd mimed, or lip-sync'd we'd call it these days, to "Don't Be Cruel." I said, "No! That was me." They all said, "Sure!" Ticked me off at the time, but I came to think, "Hey, I sound like the number one singer in the country." Later, I realized you had to sound like yourself.
When you signed with Columbia Records, you were produced by Doris Day's son, Terry Melcher. How did you and Terry become associated?
Someone from Columbia took me to meet Terry in the studio. Terry and Bruce Johnston, who was later in the Beach Boys, were working with the Rip-Chords on "Hey, Little Cobra." Bruce was in the studio singing. Terry said, "What do you think?" I said, "It sounds incredible. I think it's a hit." We sung for him, and Terry took me aside and said, "Look, the band is good, but I really want to work with you."
You shared a house with Terry for a time. Did you get to meet Doris Day?
We leased a house in the Benedict Canyon area, and I met Doris Day at a Christmas dinner. She was exactly as you think. Sunny, gracious, very nice. And of course her voice is extraordinary, up there with Ella Fitzgerald in my opinion.
And I believe you had a house guest?
I came home from tour one day. As I walked in the door I looked in the room to the left. Dennis Wilson from the Beach Boys was there with Terry and some attorneys, and I heard them talking about a deal. I turned right to get a beverage, and there was a guy sitting on the floor with his back to the fridge, and he wouldn't move. He was hunkered down. I went into the other room with Terry, Dennis, and the attorneys, and I said, "Who's the weirdo in the kitchen?" Someone said, "Oh, that's Charlie Manson."
What was your reaction when you heard he'd been arrested for Sharon Tate's murder… a murder committed in the house you'd been sharing with Terry?
Shocked. Well, "shocked" doesn't begin to cover it. You wonder what would have happened if we'd still been in that house. I actually moved out before Terry when there were a few months left on the lease. Back then, Terry was having an affair with Candice Bergen. I'd come home and Terry and Candice were doing what comes naturally, and I was feeling like a fifth wheel. But then, two weeks after I left, Candice left, and Terry sub-let the house to Roman Polanski. Then you know what happened. Everyone I knew in Beverly Hills got a gun or a bodyguard or put multiple locks on their doors, like in New York.
When did you become aware of the counter-culture? Aware that times had definitely changed?
I guess it was late '66. I was driving up Sunset Boulevard from the Columbia recording studio. Kids were in the streets. They saw the Ferrari I was driving. They looked like they were going to attack the rich guy in the sports car, but then they saw I was their age. Sentiment was very strong against the Vietnam War. It was like the country's youth had collectively decided, "**** this, we're not going to take it anymore." We, the young people in that era, thought we were going to take over the country. I remember hearing that you shouldn't trust anyone over thirty, and I thought, "Why would anyone want to live past thirty, anyway?"
What we call the Flower Power era was so short but so intense. So much happened musically, socially, and politically in such a compressed timeframe. You were there in the middle of it. Did it feel like a golden era to you as it was happening, or was it just a whirl of shows and recording sessions and travel?
Terry and I were sitting in the Rose Garden in Seattle. I remember thinking about the era we were in and saying to him, "Man, this is so great. It just doesn't get any better than this." I thought that was the way it would always be. I thought it would last forever. You could see how things had changed in such a short period. You'd see hippies hitch-hiking in Laurel Canyon. I'd never seen anything like that. We knew music had changed. There was never a more prolific and fertile time. It was like slow-motion liquid sunshine.
The Raiders had been wearing matching Revolutionary War uniforms. Was that the time you decided to change out of them?
Paul (Revere) and I owned the group 50/50. I went to him and said, "Paul, nothing against you, but we need to change the name." Times had changed and "Paul Revere and the Raiders" sounded like "Gerry and the Pacemakers." Like it belonged to another time, you know. Anyway, Paul said he didn't want to take his name off. I went to Clive Davis at Columbia Records. Clive said to change it to "Mark Lindsay and the Raiders." I said, "I can't tell Paul that. Let's just go with The Raiders." Our music had changed. We dumped the Revolutionary War garb and wore what we liked on stage. But we just ended up confusing a lot of people. We'd made something like two thousand appearances on television. By far, we were the most televised band in America. Then we released a new album, Collage, and it was nothing like radio expected. There was a great review in Rolling Stone, but no sales.
Later on, you wrote a country standard, "Freeborn Man." Jimmy Martin, Hank Williams Jr., Glen Campbell, Jerry Reed, and many other country stars recorded it. How did it make its way into country music?
Even before "Heartbreak Hotel," I listened to a lot of country music, and then The Band and others started melting country into rock. "Freeborn Man" came from that era. We had a new group of Raiders. Paul had gone. All the others had gone. I'd brought in Keith Allison and Freddy Weller, and of course Freddy later became a huge country star. "Freeborn Man" almost literally wrote itself. Keith and I were sitting on an air conditioning unit outside the Holiday Inn in Asheville, North Carolina. He had his guitar. I said, "Hit me a G-chord." The song just came pouring out of me. Glen Campbell and so many others recorded it.
We're so pleased you're returning to the Flower Power Cruise. We hope that means you enjoyed your appearance on the 2016 cruise.
It was a LOT of fun. You probably don't know this, but I got to "marry" some couples that were renewing their vows. Maybe I missed my calling! Maybe I'll be asked to do it again!