The Museum at Bethel Woods recreates the sights, sounds, and spirit of the 1969 Woodstock festival!
American idealism is said to have come of age in 1969 on an alfalfa field in Bethel, New York. That August a half-million young people defined a generation when they gathered for a music festival, and showed the world the power of peace and love.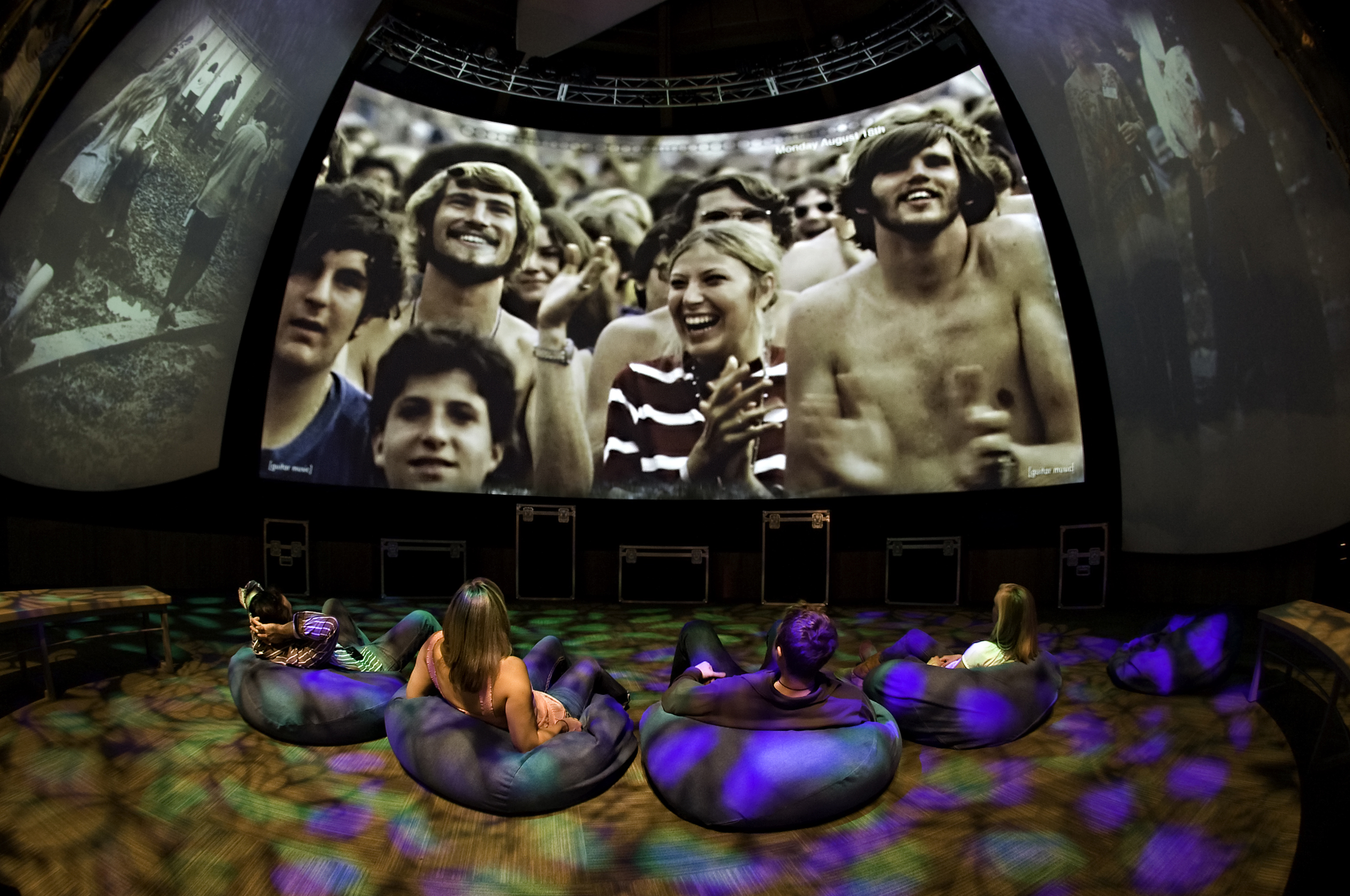 Those who attended Woodstock say the experience transformed them, and it still has the power to inspire and transform you. The Museum at Bethel Woods recreates the sights, sounds, and spirit of the festival through interactive exhibits, rare festival footage, artifacts and memorabilia, and personal stories. It also preserves the historic site and offers inspiring programs which share the struggles and ideals of the era—from segregation to civil rights, peace and love to assassinations and war, music to pop culture. Just down the hill from The Museum, the Woodstock festival field remains peaceful and green, largely untouched nearly half a century later. Close your eyes and it's as though you can feel the rain on your skin, hear Janis or Jimi, and understand how one person can make a difference and together we can change the world.
Bethel Woods Center for the Arts is dedicated to preserving the past and encouraging positive change for the future by inspiring, educating and empowering through the transformative power of the arts and humanities. Come meditate or frolic on the 1969 Woodstock festival field. Come dance under the stars on the lush lawn of our Pavilion amphitheater, boasting acts from Elton John to Pitbull, and Zac Brown Band to The New York Philharmonic. Come experience The Sixties — from a beanbag chair in our 360o theater, or a seat on the psychedelic bus in our award-winning Museum. Come with your friends for fun flicks or moonlit movies. Come enjoy a fall festival, including Craft Beer and Wine. There are so many reasons to come to Bethel Woods. Visit bethelwoodscenter.org for more information, including upcoming events and hours of operation.