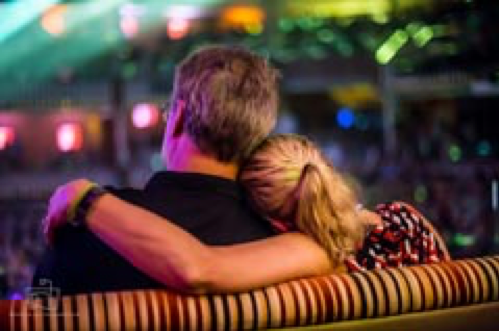 The Flower Power Cruise basks in the spirit of the Summer of Love, taking all the greatest songs from that year and gathering them into an incredible vacation experience for us all. What memories do these songs from the summer of 1967 bring back for you?
Just a few months after they stormed the charts with "Bus Stop" and "Stop Stop Stop," The Hollies released "Evolution" in June of 1967 and launched two singles, "Carrie Anne" and "Carousel," that dominated the US airwaves that year.
Although "Time of the Season" didn't hit top of the US charts until 1969, The Zombies actually recorded it during the Summer of Love, back in August 1967 at Abbey Road Studios for the band's "Odessey and Oracle" album.
Herman's Hermit's started their summer a little bit early with the release of their album, "There's a Kind of Hush All Over the World" in March that year. By May, the title track went all the way to #4 and was followed by their Top 20 hit "Don't Go Out Into The Rain (You're Going To Melt)."
The Turtles dominated 1967 with not one, not two, not three, but four Top 20 hits: "Happy Together," "She'd Rather Be with Me," "You Know What I Mean" and "She's My Girl."
Arlo Guthrie must have been inspired by the Summer of Love, because he released his debut album just as the season came to a close. "Alice's Restaurant," featuring "Alice's Restaurant Massacree," came out in September 1967.
The Buckinghams were one of the most successful acts of 1967. They hit the charts five times that year, with "Lawdy Miss Clawdy," "Don't You Care," "Mercy, Mercy, Mercy," "Hey Baby (They're Playing Our Song)," and "Susan."
The Grass Roots captured the sentiment of the era with their Top 10 smash, "Let's Live for Today," and followed it with "Things I Should Have Said" and Wake Up, Wake Up" later that year.
Perhaps we should rename the Summer of Love to The Year of Peter and Gordon. Peter Asher (along with his bandmate Gordon Waller) released three albums in 1967: "Lady Godiva," "Knight in Rusty Armour" and "In London for Tea."
Rumor has it that Vanilla Fudge chose their name in 1967, not long before releasing their Top 10 cover of "Keep Me Hangin' On."
And that same year, The Classics IV introduced their haunting, low key sounds to the world when they released "Spooky" and watched it rise to #3 on the US pop charts.