Some of Our 2020 Artists Have Been Singing About The Flower Power Cruise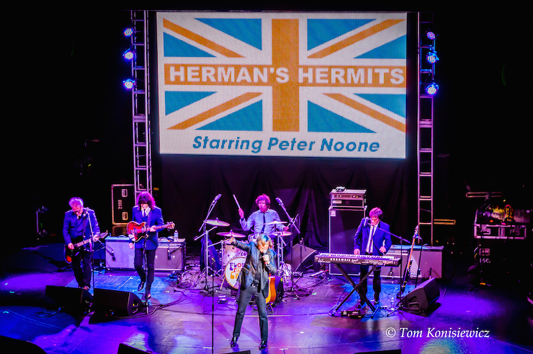 We can't wait to celebrate the 5th Anniversary of the Flower Power Cruise next year, and lately we've noticed that some of our favorite superstars may have predicted they'd be invited to our big party a long time ago. Their songs describe our cruise so perfectly, it's as if they knew there would come a day when folks would come together for the Grooviest Trip at Sea.
Herman's Hermits started handing out the invitations back in 1964 when they released "Sea Cruise" and asked, "won't ya let me take you on a sea cruise?" And somehow they just knew that one day they'd be on a voyage with a "Sunshine Girl" as "the wind blows gentle on the blue lagoon."
Whenever we hear The Zombies sing "Friends of Mine," we can't help but think of all the friends we've made over the years on the Flower Power Cruise. As the song runs through a list of their beloved pals, we catch ourselves doing the same and singing out loud with "they are friends of mine" over and over and over again.
There's no other song that captures the bliss of the Flower Power Cruise than "Happy Together" by The Turtles. The lyrics "when you're with me, baby the skies'll be blue" takes on a whole new meaning when we're sailing through the Caribbean, and we've always got an answer ready when they ask, "how is the weather?" Perfect. Absolutely perfect.
We're hoping Arlo Guthrie will sing "Ocean Crossing," during the cruise. Can't you picture him inviting us to "take my hand across the water" to "step all over the moon lit ocean?"
If you're anything like us, we walk up and down the decks on every Flower Power Cruise humming along to The Buckinghams' "It's A Beautiful Day," but we might have to add "Song of the Breeze" to the playlist in our heads when they're onboard next year.
Rare Earth has been explaining to fans why they need to get themselves on the cruise since 1970. "Got to hear the wind song singnin' in my ear…I'm just followin' my heart girl and its followin' the sun."
But it's Vanilla Fudge who said it best in their powerful "Good Good Livin'" by declaring "I want some good, good good living." We couldn't agree more.