Special Rates For Those That Book Now – Plus Look Who We're Adding!
It was going to be a secret to announce when we were onboard, but the news has been leaked of the special addition we're adding to the 2018 Flower Power Cruise lineup. Mickey Dolenz, Mark Lindsay and The Fab Four- The Ultimate Tribute will perform in a special "50 Summers of Love – A Celebration of The '60s". This is in addition to the star-studded artists that are looking forward to joining us in '18 including The Hollies, The Turtles featuring Flo & Eddie, Herman's Hermits starring Peter Noone, Felix Cavaliere's Rascals, The Guess Who, The Grass Roots, The Association and many more!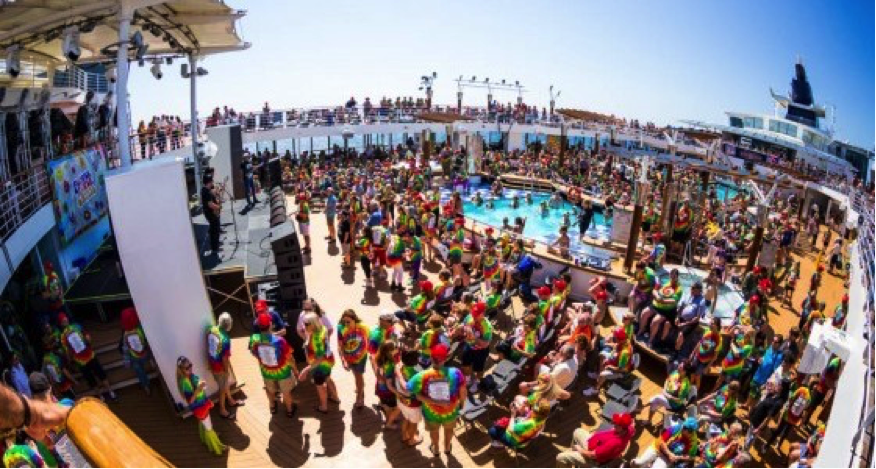 Review the below information regarding special rates for our 2017 guests as well as those of you who are special fans but are unable to join us this year. Also, we have released a handful of cabins on our 2017 Flower Power Cruise that are available now for those true free spirits that are ready to join the Hippest Trip at Sea on February 27th!
---
Special Rates For 2017 Guests
Don't waste any of your precious vacation time waiting in line at the Sales Office. Book online today with the special Personal Identifier Link that was sent to you via email in the last few weeks. You will receive a special $100 onboard credit and the lowest pricing available for 2018 by making your reservation online before the close of business on February 23rd.
Special 2018 Rates And $100 Onboard Credit During Our Presale
For those unable to join us this year, register for our special presale offer by February 14th and take advantage of the lowest rates ever. See the details here.
A Few Cabins Have Been Released – Join Us This Year!
Every year, a few guests set to sail with us have to make last minute cancellations due to unexpected circumstances. This means we have a handful of cabins that we can release for those interested and flexible enough to join us so they can see Eric Burdon and The Animals, Micky Dolenz – The Monkees Lead Singer (and cruise host), The 5th Dimension, The Family Stone, The Lovin' Spoonful, Peter Asher, Rare Earth, Spencer Davis, Three Dog Night, Vanilla Fudge, The Yardbirds and The Zombies (special appearance 3/1) and more! Book now for 2017!